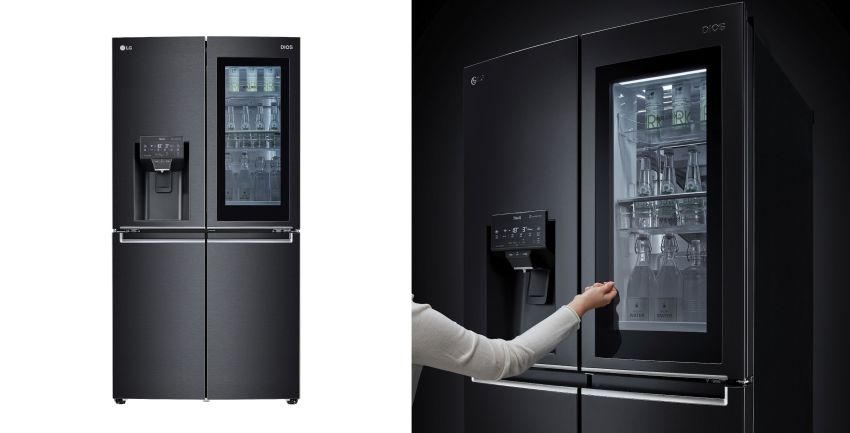 According to latest reports, the production volume of refrigerators in India made a significant mark with over 12 million units in the year 2020. Among the most noted brands, LG made a praiseworthy contribution to the overall electronics market with a 5.52% jump in its profit, accounting for around Rs.1,534.50 crore in FY19.
While the rising demand for home appliances was a significant factor, several technological advancements and the launch of energy-efficient products further contributed to this enormous growth.
From introducing enhanced product features to improving marketing pattern, the brand has prioritised every aspect to meet customer requirements. When it comes to LG fridge price range, consumers have numerous options to choose from, which make its products more approachable.
However, for individuals with eccentric taste, the latest LG InstaView door-in-door model is the appropriate choice to opt for. Following are the two top models from this range.
LG 668 L InstaView side-by-side door-in-door inverter linear refrigerator (GC-X247CSAV)
Price: Around Rs.1.6 lakh
This particular refrigerator model comes with a mirrored glass panel that allows users to take a peek inside without opening the door, preventing cold air loss. With 668 L capacity, this model can be considered the best refrigerator option for families with 5 or more members.
Manufactured by one of the leading refrigerator brands in the world, LG InstaView GC-X247CSAV is equipped with exquisite design and multi-flow technology. You can expect 35% faster cooling, 25% noise-reduction, and energy efficiency from this high-end LG model.
LG 984 L InstaView counter depth door-in-door refrigerator (GR-Q31FGNGL)
Price: Around Rs.5 lakh
Equipped with a high capacity of 984 L, inverter linear compressor, and Wi-Fi eclipse display feature, this refrigerator unit is an ideal choice for individuals belonging to a large family group. The InstaView characteristic enables you to keep your food fresh for long hours, as it prevents the loss of cold air by having to open the refrigerator multiple times.
Its built quality, huge space, different compartments to store food, LG SmartThingQ feature that lets you operate the fridge using your smartphone, etc. are some of the most attractive features that make opting for this model beneficial.
Suggested Reads: Know the miracles of bathroom vanity units in your home
Since these models are furnished with plenty of compelling features, LG fridge price inevitably shifts towards the expensive side. However, using the Bajaj Finserv EMI Network Card, you can still manage to bear such big-ticket purchases with ease. This particular financing option enables users to convert the big amount into easy EMIs and choose a flexible tenure to repay it.
Moreover, Bajaj Finserv also extends pre-approved offers to make the card application process easier. These offers are also available on a wide range of financial products like business loans, credit cards, etc. You can check your pre-approved offer by submitting basic details like name and contact number. With such benefits and more, these LG fridge prices can be made affordable easily.
The LG InstaView range offers sophistication along with convenience, which makes these models a suitable selection for your home. Even though investing in these models may cost you a fortune, with flexible repayment options, it can be easily manageable.